Video reblogged from phan buttsex yay with 120 notes
So I was scrolling through the BBC YouTube channel and decided to rewatch the UV Dan vs. Phil when I noticed something…

 GO 50 SECONDS INTO THE VIDEO AND I KID YOU NOT, YOU WILL HEAR DAN MUTTER "No, you should be telling me to slow down….and suck." BUT NO ONE HEARD IT BECAUSE PHIL WAS TALKING OVER HIM. I NEED CONTEXT HERE
I HEARD IT
Source: phildanphanclan
Photoset reblogged from One Direction and I with 112,774 notes
Idina is a double Disney queen CAN WE TALK ABOUT IT

I FORGOT ABOUT ENCHANTED

SO DID EVERYBODY IT'S OKAY

Idina even forgot
Source: findsomethingtofightfor
Post reblogged from One Direction and I with 296,080 notes
i was always scared of teenagers when i was little because i felt like they always glared at me and looked tired and angry and now i understand
Post reblogged from My cat is my friend. with 37,972 notes
The season of leg shaving is upon us.
Source: alwaysdownandout
ooooohhh I lost two followers. Was it the gashton thing? Cos I think that's the only source of negativity I've posted on this blog…
Video reblogged from YouTube, 5SOS, and One Direction Crazed with 1,602 notes
GIVING DAN AND PHIL THE GIFTS
Source: hwlllstr
Photoset reblogged from Read @ ur own risk with 6,675 notes
Source: blamedan
pizzacatt asked: love your blog btw
thank you!
Post reblogged from Im a Psychopathic Rusher with 475 notes
troyler changed your life

youtube changed your life

great people changed your life
Source: tillyvanslay
Photoset reblogged from Let me be the one to save you; with 2,107 notes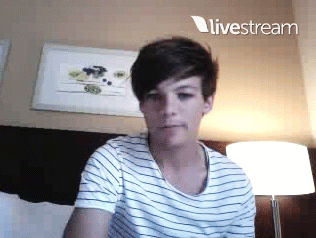 Source: ashtonbangme